7 Places for First-Timers to Visit in Ghana
In early October, I spent 10 days in Ghana mainly in Accra but did also venture out to some of the surrounding areas. For anyone who will be a first timer visiting Accra know that there is a lot to see. But, if you have a limited amount of time, here are 7 places to visit in Ghana:
1. Aburi Botanical Gardens
Despite being a city girl, I feel really at peace surrounded by nature. Therefore, I try to incorporate this into all of my trips. Aburi Gardens has a good mix of local and exotic trees. It is a 45 minute drive from Accra. We hired a driver to take us to and from the Gardens for 100 Ghanaian Cedis ($25). Expect to spend 3-4 hours exploring.
Here are some highlights from my visit:
The Travellers Palm
Strangler Fiscus Tree
Going inside of a tree was magical! The view from inside was beautiful!
Stranded Helicopter
We came across this mysterious stranded helicopter, which according to a local, once belonged to the British.
There are several schools within the Aburi Garden grounds. I really enjoyed interacting with the community. My favorite moment was when two school girls came up to us and said, " selfie, selfie" and we took a selfie with them (bottom left pic). I love how selfies can bring the world together!
Pro-tip: Get a guide. Visitors are prohibited from going into the forest section of the gardens without one.
2. Kakum National Park
Kakum National Park is about a 3.5 hour ride from Accra. The park offers several different experiences. We decided to embark on the canopy experience. It was exhilarating! We went on a gorgeous 20 minute hike, which led us to the canopies. We walked 6 canopies of varying heights led by a guide. If you are afraid of heights there is a shorter (3 canopy) version. While there we learned that they have a tree house experience, where you go on a night hike to see the wildlife and sleep overnight. I would have totally loved to do this, but you have to book this in advance.
Pro-tip: When you visit make sure you have closed-toe shoes with a good grip. It was raining earlier in the day we went and the hike to the canopy was a bit slippery in some places. My sneakers were a saving grace!
3. Kwame Nkrumah Memorial Park & Mausoleum
Kwame Nkrumah Memorial Park & Mausoleum is dedicated to Ghana's First President and one of its founding father's Dr. Kwame Nkrumah. The park itself is very well maintained and features statues of Dr. Nkrumah, including the original one that stood in front of parliament but was vandalized during the 1966 coup, the mausoleum where he and his wife are laid to rest, peacocks, and luscious trees. Your admission to the park comes with a tour guide who walks you through the museum, where many of his personal items are on display. Although, the museum is not well maintained, I was impressed by its contents. Also, it was truly inspiring to learn about Dr. Nkrumah's life, he was a remarkable leader and a strong advocate for Pan-Africanism (unity of all Africans).
4. Elmina Castle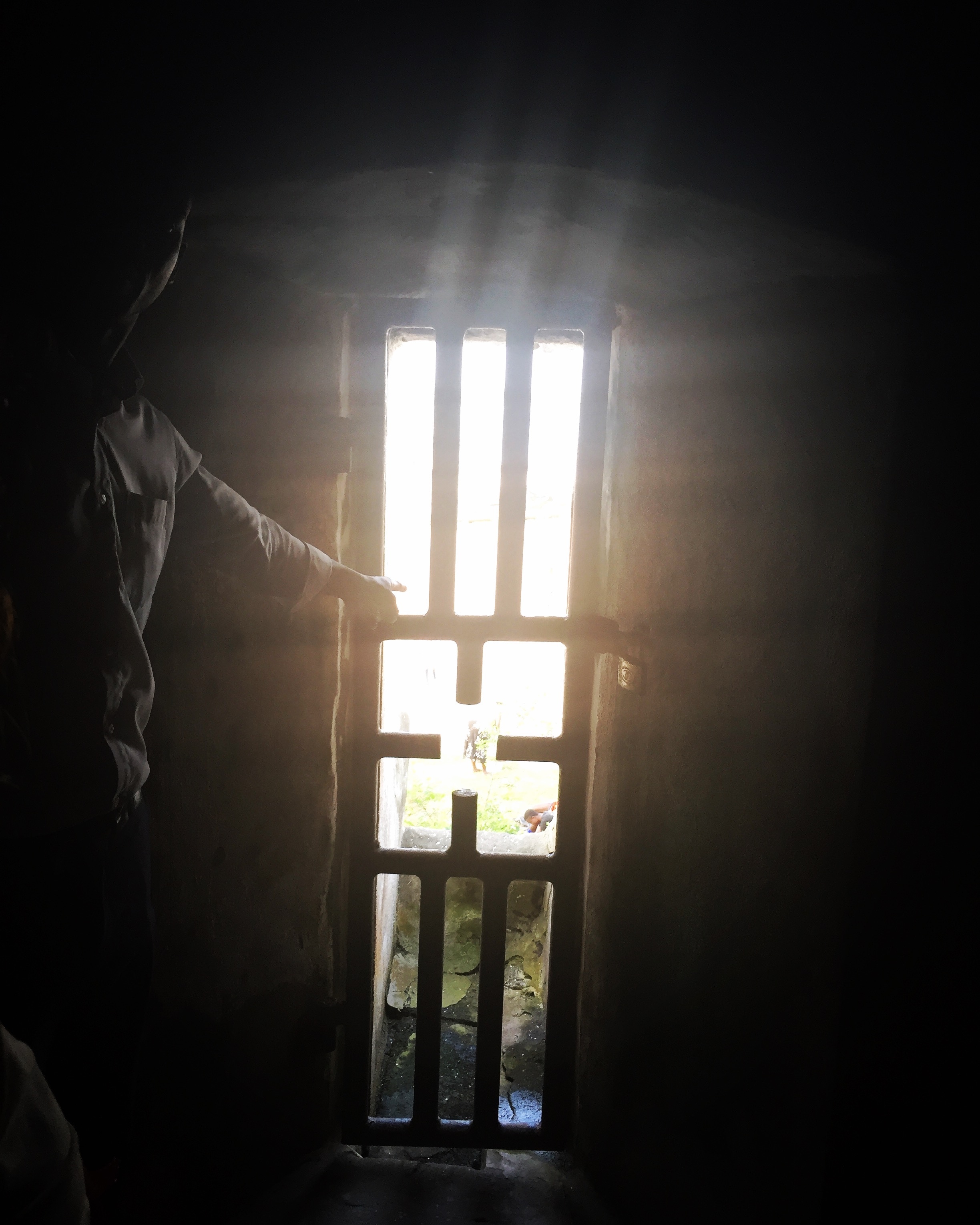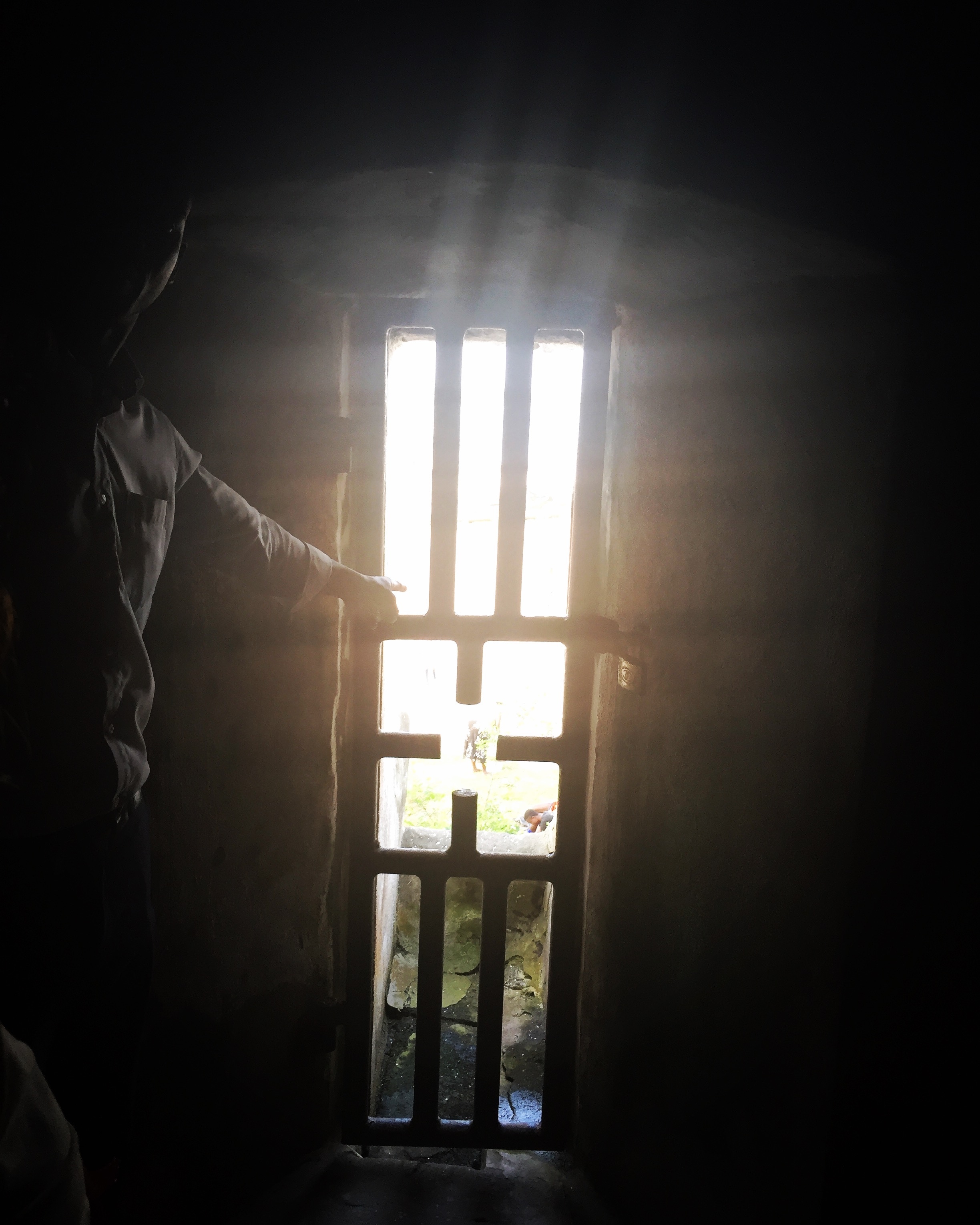 Elmina Castle was built by the Portuguese in 1482 and originally used as a trading post, but later became a major stop along the Transatlantic slave trade route. It was seized by the Dutch in 1637, and by the British in 1871. Some of my vivid memories from the tour include walking through the windowless poorly ventilated dungeons which held 400 men and women in separate quarters for up to three months before they were sent through "Door of No Return" where they were stripped away from their homeland; being in the courtyard where the British governor stood from the balcony and chose a woman to rape and then brought her through the back door to his bedroom; and the contrast of the spacious airy living quarters, given to the British governor. Needless to say, my visit to this UNESCO World Heritage sight was very emotional for me!
Pro- tip: Elmina Castle is a 3 hour drive from Accra and it closes at 5:30 pm (last tour at 4:30pm). We left Accra at 9:30am and stopped at Kakum National Park before we went to Elmina. We made it just in time for the last tour, but we weren't able to make it to Cape Coast Castle. If you are interested in seeing both castles and visiting Kakum during the same day I advise you to leave Accra by 7am. We hired a driver for the day for 400 cedis ($100).
Read here for more information about transportation options in Ghana.
The Black Star Square, also known as Independence Square, consists of the Black Star Gate, Independence Arch, The Liberation Day Monument, and the Memorial to an unknown soldier. Every year Ghana celebrates its independence on March 6th with a festive parade in Black Star Square. It is free and open to the public. The square holds over 30,000 people!
Pro-tip: Visit Kwame Nkrumah Memorial Park and Black Star Square during the same visit. Both sights are in the heart of Ghana and within minutes from each other.
6/7. Arts Centre & Makola Market
Please don't leave Accra without visiting the Arts Centre and Makola Market. Beyond being some of best places to get authentic souvenirs in Accra, they are both unique experiences.
Pro-tip: Read my article on bargaining before you visit!
My time in Ghana gave me a little taste of the remarkable history and culture and made me want to go back. Some of the things I want to explore on my next trip include Wii Waterfalls, Kumasi, and Kokobrite Beach.
Have you been to Ghana? What are your recommendations for places to visit in Ghana?