Vamos! A Beginner's Guide to Mexico City
Mexico City is a prime vacation destination for foodies, history buffs, and connoisseurs of interesting cultures and traditions! I know Mexico City has gotten a bad reputation, but have no fear-- with a little bit of research and this guide, you will see that Mexico City has SO much to offer. In reality, Mexico City hasn't been as dangerous as most people think since 2009. I was definitely a little bit nervous about traveling there with the rumors I had heard, but I wasn't nervous or uncomfortable while I was there AT ALL. Like with any big city, you have to use your street smarts and avoid going to any sketchy parts of the city alone at night. As we learned on one of our tours, most of the places you will visit are really well policed and far away from the places you don't want to be.
Why go to Mexico City?
It is close to the U.S. and flights can be really cheap!
The FOOD! So affordable and delicious.
The people! Everyone is friendly.
The stay! Airbnb is really affordable for such a big bustling city. We found a great stay in La Roma for $18/night for 2 of us.
The nightlife! Ranges from dark and hipster bars with out-of-this-world cocktails to the happiest and weirdest place on earth: PATRICK MILLER (more on that in a bit).
What should I pack?
Depends on the season: Super hot in the summer, chilly in the winter since Mexico City is at an elevation of 7,382. Check the weather for your trip, and pack light either way!
Bring your student ID if you have one, a lot of the museums/sites are free!
You won't need a plug adapter, they have the same as the US.
Bring medicines you may need (especially for the diarrhea you will likely get). But if you don't bring any, they have some magical pills at the pharmacy for $3 that will back you up for days.
How should I travel around the City?
But seriously, UBER everywhere. ONLY TAKE UBER, do not take any taxis--they are known to be sketch, and a standard rip off may be the best case scenario with a taxi. Uber is so legit there. Costs about 2-6 USD to basically go anywhere, and they are everywhere so we never waited more than 4 minutes for a ride. Even from the airport.
There are also public transportation options like the bus and the metro.
What should I do?
Museums/ Art
Museo Casa Estudio Diego Rivera y Frida Kahlo: Go during the week if you can and get your tickets online in advance! Also Trotsky's house/museum was cool and Diego Rivera's house is close by.
Bellas Artes: One of my favorite Art Museums! it's simple, organized, and beautiful.
Museo Nacional de Antropología: Unfortunately, I wasn't able to make it here, but I've heard great things about the anthro museum, especially for lovers of all things bones and artifacts
Street Art Chilango: If you are into street art, you must check this out. They have $10USD tours on Saturday and as a bonus you get to see different parts of the city and learn about local and international street art.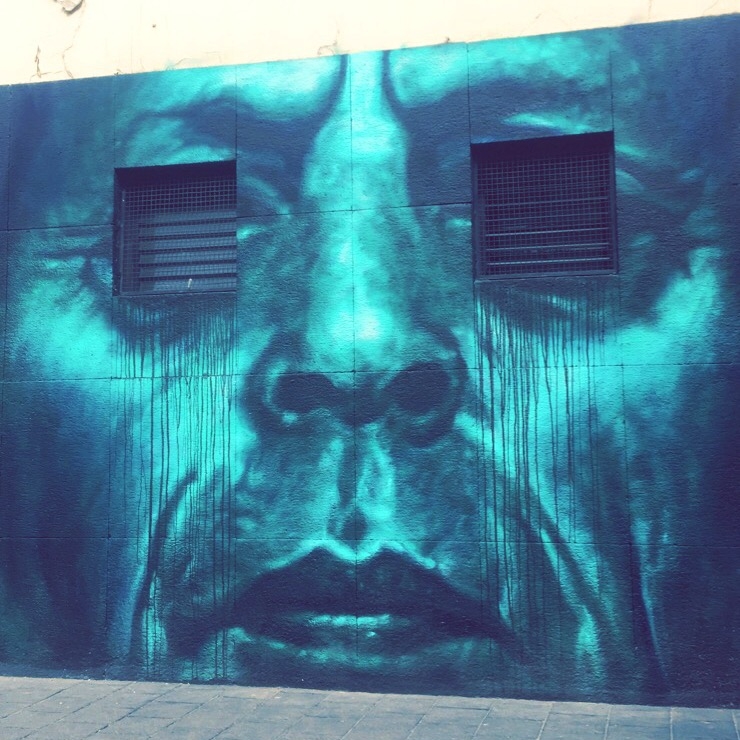 Markets
Mercado de Coyoacan (Coyocan Market): Go hungry and eat in the market. Explore before you choose a place to eat, but they are all amazing (go here on the weekend, cute little part of town with a market and families hanging outside, and awesome street performances).
Mercado de Artesanias La Ciudadela (Ciudadela Market): Crafts and whatnot, all the souvenirs you could ever wish for.
Historical Sights
Centro Historico: Take a FREE walking tour with Freetour.com.
Pyramids Teotihuacan: These ruins are about 1 hr away from the city center. The bus there is super easy and cheap. We took an uber there to save time (cost 20 USD total, but the bus home was so easy and not at all what we expected from our previous Latin American bus experiences, costs $1).
Cultural Experiences
Ballet folklorico at Bellas Artes: Traditional dancing (not actually a ballet, super cheap 40 pesos; Wednesday or Sunday night).
Lucha Libre: Who doesn't want to see ripped dudes in tiny, tight onesies and colorful masks fake wrestle? It was a highlight of the trip. Seriously, a hilarious cultural experience. Get tickets at the door. Don't get ripped off, ask for the cheapest seats (should be 40 or 50 pesos).
Where should I eat?
Street Food
Fried grasshoppers if you dare?! Street vendors have them on every corner.
Street tacos (Ask your Airbnb host or someone you trust about which cart to go for, or just pick and hope for the best!)
Restaurants
Where should I drink?
Where should I dance?
Mama Rumba: Salsa like a pro!
YOU HAVE TO GO TO PATRICK MILLER IF IT IS THE ONLY THING YOU DO (only open Fridays, this will be the best Mexican experience you have. I recommend knowing nothing more about it other than you just have to go). Don't google it. Just go.
Bottom line?
Go to Mexico. There's so many reasons to love it, like the tacos too spicy to handle, the slang you'll never understand, and Gael Garcia Bernal. Book a trip for 5-6 days so you can see all the beautiful and historical monuments, embrace the culture and traditions, and come back to tell your friends that Mexico City es la mejor!
Have you ever been to Mexico City? What were some highlights from your trip?
Pin for later: